Optical SETI: The All-Sky Survey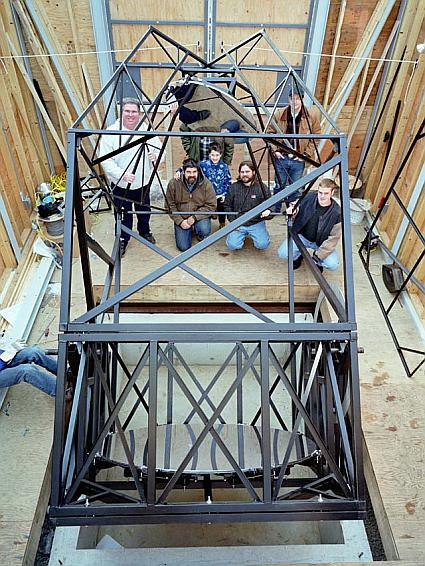 At a glance:
A high-intensity pulsed laser, teamed with a moderate sized telescope, forms an efficient interstellar beacon. Using only "Earth 1998" technology, we could build such a laser transmitter. To a distant observer in the direction of its slender beam, it would appear (during its brief pulse) a thousand times brighter than our sun.

Beginning 19Oct98 we have been searching for such intense laser pulses, transmitted deliberately in our direction by another civilization in order to initiate communication across interstellar distances. This began with the Targeted OSETI search.

With the advent of efficient, pixelated photomultiplier tubes, it has become feasible to expand this targeted search into a panoramic All-Sky survey. With this goal in mind, the construction of a new OSETI observatory to house a 72" optical telescope began 28Dec00.
Watch it Grow!
We're ONLINE!!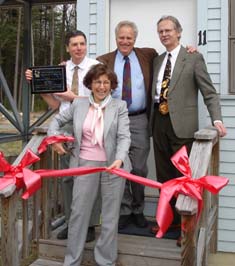 Project Information
project based at Harvard University and Oak Ridge Observatory
project team: Harvard Physics -- Paul Horowitz, Chip Coldwell, Andrew Howard, Jason Gallicchio, and Chris Laumann;
Cool guys -- Alan Sliski, David Sliski;
Oak Ridge/SAO -- Dave Latham, Robert Stefanik, Joe Zajac, and Joe Caruso
project funding: The Planetary Society and the Bosack-Kruger Charitable Foundation
Details
Papers, Somewhat Technical


Visit the Horowitz Group Home Page!

(this page last modified 01 Nov 2007)